Incredible performance at tough GFNY Alpes Vaujany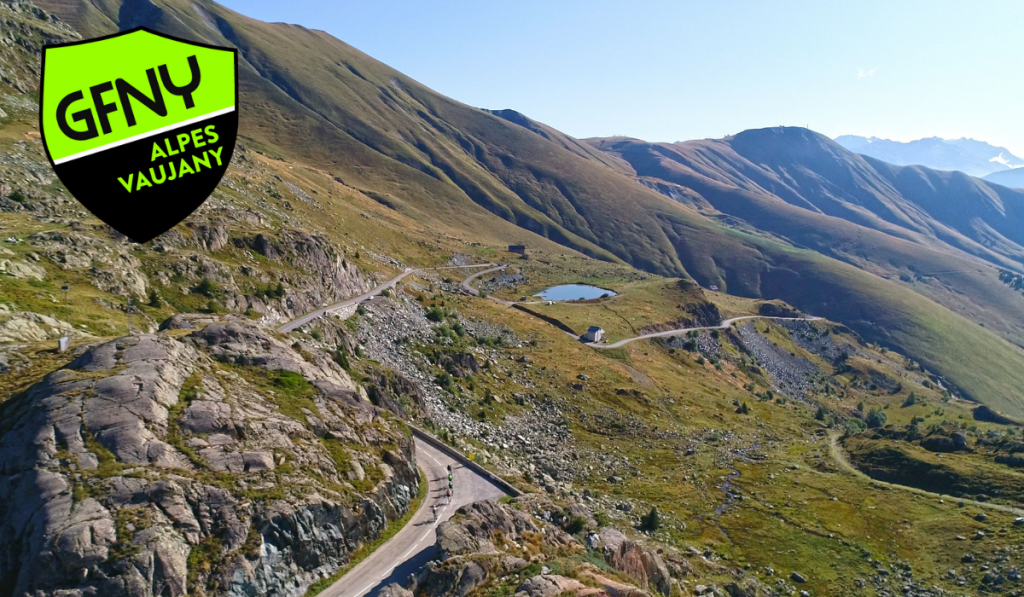 French Marine Quinion and Dutch Kenny Nijssen take the win
Kenny Nijssen (Netherlands) topped the podium at GFNY Alpes Vaujany in the French Alps this past Sunday. With a course that included close to 4000 meters of climbing over 118 km over the legendary Col de la Croix de Fer and Col du Glandon, Nijssen was not able to drop Thomas Lemaitre (France) and Julien Berard (France) earlier than on the final climb to the finish in Vaujany. 
Nijssen will now be closely watched for the champion title at the GFNY World Championship given his first and second place at two tough French GFNY races this season. 
In the female competition, French Marine Quinion took the win in 5:33:40, over 11 minutes ahead of Dutch Linda Stuurman. Marion Rouanne (France) rounded out the podium. 
GFNY will trade the French Alps for the American high altitude desert with GFNY Santa Fe on September 19. The spectacular and diverse terrain of the southwest provides a mountain top finish at over 10,000 feet. That's even higher than what riders tackled in the French Alps.
Website: santafe.gfny.com
About GFNY Global Endurance Sports Series
GFNY Global Endurance Sports Series is a sports event company with three decades of experience in racing, planning and organizing events. The global endurance sports brand hosts multiple events throughout the year around the world on five continents.
Working with partners around the world to deliver a first-class experience, GFNY Global Endurance Sports Series puts their athletes first.
Cycling
20 plus events around the world. View the 2021-2022 calendar here
Riders get to BE A PRO FOR A DAY ® by competing against others, themselves and the clock in a personal endurance challenge.
Top 10% (20% at regional championships) of finishers in each age group qualify for the Racer Corral at every GFNY World event.
GFNY World Championship NYC
The 10th annual GFNY World Championship New York will be held on May 15, 2022. The race features the world's most international peloton with riders from over 90 countries. Athletes take on a challenging 100-mile route from NYC to Bear Mountain to Fort Lee to compete against each other, the clock and themselves in a personal endurance challenge.
The official GFNY website is: www.gfny.com.
Further Material for Media Use
GFNY Alpes Vaujany video: here
GFNY Press Images: here
GFNY World calendar graphic: here
Previous GFNY press releases: here
Media Contact